Image
The Best Lawn Care in Loganville
Lawn Care in Loganville
We've been providing lawn care in Loganville for over 15 years, so we've seen it all. Whether your lawn is patchy, brown, thin, or generally lackluster, our experts will diagnose the issue and fix it. Our treatments are effective because they're customized to your property's needs.
Our lawn services include:
Weed Control

Core Aeration

Fertilizer Applications

Fungicide Treatment

Lawn Pest Control

Tree and Shrub Care 

And more!
Image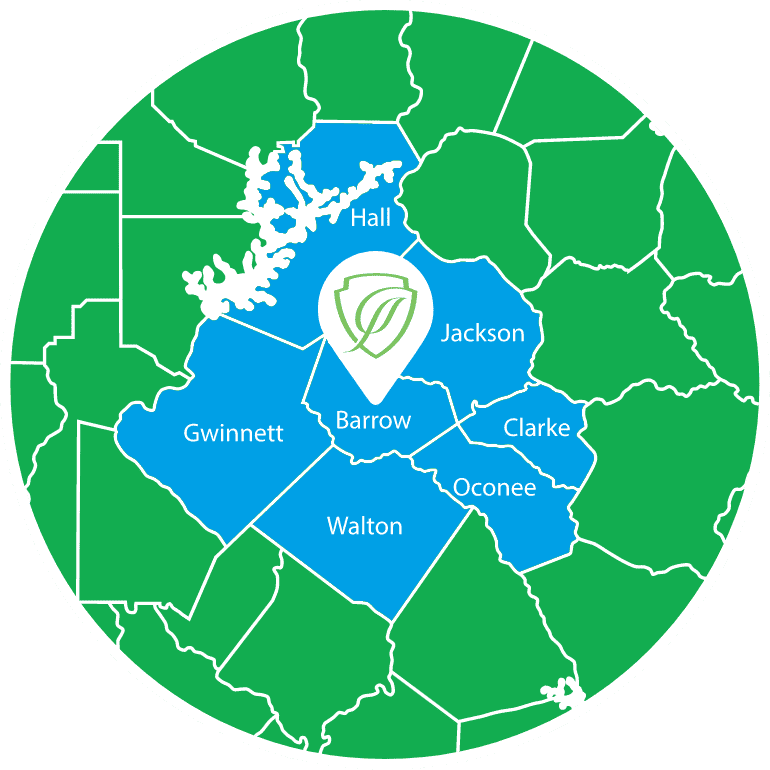 Treatments Tailored to Your Lawn
Sandy soil, humid summers, and unpredictable weather can make it difficult to maintain a lawn in Georgia. That's where we come in! Our lawn care in Loganville includes highly-quality products and local knowledge to deliver grass that's noticeably healthier. Trust Legacy Lawn Care to get the job done right—the first time. 
When you partner with us for lawn care, we will:
Evaluate your lawn's condition,

looking for problem areas and current issues.

Schedule eight treatments throughout the year

to keep your property looking its best.

Fertilize

based on your grass type's specific needs and growing seasons.

Eliminate broadleaf and grassy weed

s with targeted herbicides.

Aerate your lawn

by removing small plugs of soil, allowing water to reach the roots.

Treat for fungus

that can cause damaging lawn diseases.

Provide spot treatments during each service visit as needed. 
See Results Without a Binding Contract
Finding the right lawn care company doesn't have to be difficult. Unlike some companies, we don't lock you into a contract. Instead, you get to choose the services you need, when you need them. We also offer service within 48 hours, so you're never left waiting.
Lawn Aeration in Loganville
Even if you take perfect care of your lawn, you can still experience problems like thinning grass and brown patches. These issues are often caused by soil compaction and thatch buildup, which make it difficult for water and nutrients to reach grass roots. Our core aeration in Loganville is the best way to break up soil and give your lawn room to breathe. For the best results, schedule yearly core aeration services with overseeding. Your lawn will thank you!
Benefits of lawn aeration include:
Reduced water runoff

which lets you go longer between waterings.

Increased resistance to drought, heat, and disease.

Thicker grass

which makes it difficult for unwanted weeds to grow.

Better curb appeal

with a visibly healthier lawn.
Lawn Pest Control in Loganville
Pests, like grubs and armyworms, can damage your grass, undoing hours of hard work. Other insects like fire ants and ticks are dangerous to you and your loved ones due to their bites and potential to spread disease. Thankfully, it's easy to eliminate all these unwanted bugs with our lawn pest control in Loganville. We use products that are proven to be effective, giving you lasting results.
When you partner with Legacy, our lawn technicians will:
Complete an inspection

to understand your specific needs. 

Use targeted treatments

to eliminate grubs, ants, ticks, and more.

Schedule recurring visits

to keep your lawn pest-free.

Give you relief within 48 hours,

without any binding contracts!