Image

Get Expert Lawn Care in Monroe
Lawn Care in Monroe
Having a well-organized lawn is a priority for most property owners. Sometimes, however, it's hard to find the time needed to achieve a vibrant, healthy lawn. If you want your lawn to thrive, but simply don't have the time, look to Legacy Lawn Care for expert lawn care in Monroe. Our technicians offer a wide variety of lawn care services, including: 
Lawn Fertilization 
Weed Control
Fungicide Treatment 
Insect Control
Core Aeration
Tree and Shrub Care
And More!
Image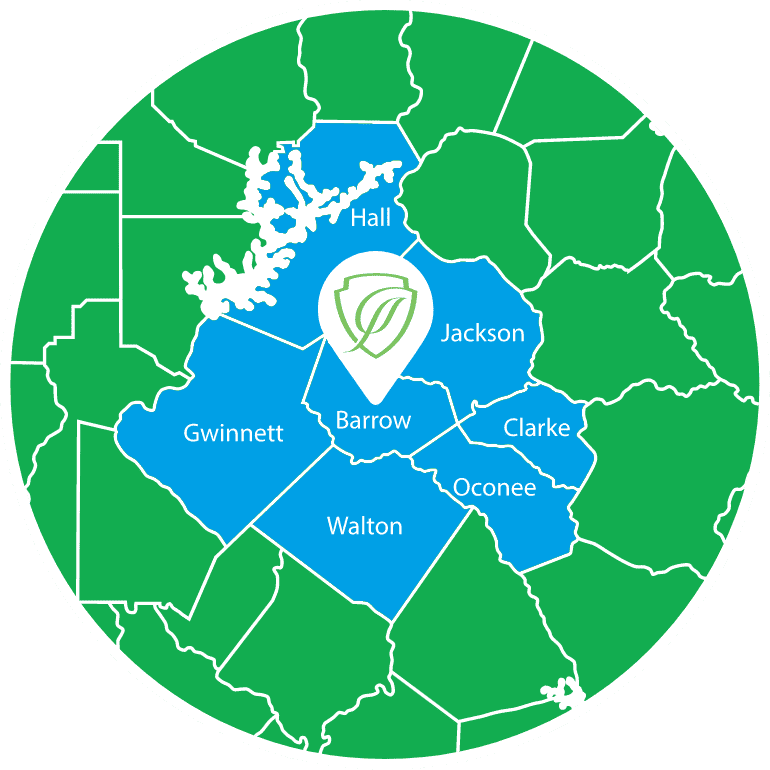 Consistency for a Thriving Lawn
Having served our neighbors for over 17 years, we've learned that nothing beats consistent lawn care for strong and healthy turf. We intentionally treat your lawn 8 times throughout the growing season to meet its changing needs. This recurring, consistent structure not only results in a healthy lawn, but also allows our lawn care technicians to know your turf specifically and track its vigor over time. 
When you partner with Legacy for lawn care in Monroe, you can expect:
8 lawn treatments a year, a round every 5-7 weeks.

Additional spot treating at the time of each treatment. 

Seasonally adjusted fungicide treatments.

Pre- and post-emergent weed control.

Soil testing as needed. 

EPA-approved treatments.

Technicians that take the time to know your lawn. 

Free service calls between scheduled visits.

A vibrant and beautiful lawn!
We also back our work with a satisfaction guarantee: If you're not happy with the outcome of a treatment, we'll be back to re-treat your lawn free of charge. We won't settle for anything less than delivering results that allow our customers to enjoy a healthy, thriving lawn. 
Lawn Fertilization in Monroe
At Legacy Lawn Care, we offer professional lawn fertilization services in Monroe. Our team of experts will inspect your lawn and customize a treatment plan tailored to the specific needs of your grass. From soil testing to the application of fertilizer, our technicians use their expertise to ensure that your lawn is healthy. Our fertilizer is designed to provide essential nutrients for strong roots and lush green grass. 
Signs your lawn needs to be fertilized includes:
Discolored or patchy grass.
Weeds or insects are taking over the lawn.
Dry, brittle grass.
Lawn Aeration in Monroe
Your lawn is always facing stressors like foot traffic and heavy rain. This can lead to soil compaction and thatch buildup, which makes it difficult for your grass to get the water and nutrients it needs. If you want to save your lawn, trust our core aeration in Monroe. We use a specialized machine to remove small plugs of soil to break up heavy thatch and soil.
Benefits of lawn aeration include:
Reduced water runoff

Increased drought and disease resistance

Thicker grass

Stronger roots

An overall healthier lawn
Lawn Pest Control in Monroe
Insects like armyworms, grubs, and fire ants are not only dangerous to your property, but also to your family. Rather than attempting to treat them on your own with ineffective store-bought options, trust our lawn pest control in Monroe. We use safe and effective products to treat your entire property and give you long-term results.
When you partner with Legacy, our lawn technicians will:
Create a custom treatment plan

to eliminate existing outdoor pests.

Treat your lawn and the perimeter of your house within 48 hours.

Schedule regular visits

to keep your property protected.