Image

Get No Binding Contracts with Lawn Care in Watkinsville
Lawn Care in Watkinsville
Our technicians are proud to offer lawn care services to Watkinsville, Georgia, and the surrounding Oconee County. Having a beautiful yard is important because not only does it look appealing, but it is receiving the right nutrients to stay healthy and grow correctly. Who doesn't want a healthy lawn?
Our lawn care treatments in Watkinsville include: 
Fertilization
Weed Control
Fungicide Treatments 
Core Aeration
Lawn Pest Control
Tree and Shrub Care 
And More!
Image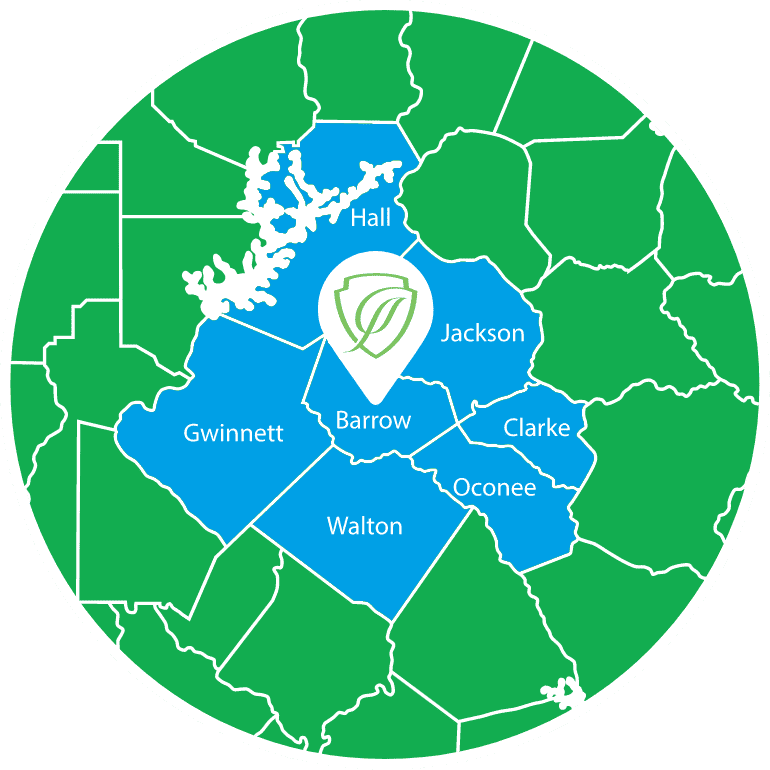 Lawn Aeration in Watkinsville
Compacted soil and thatch buildup can cause thin grass and yellow patches, and will eventually kill your lawn if left untreated. To save your turf, trust our core aeration in Watkinsville. We use specialized machines to remove hundreds of soil plugs, creating pathways that water, nutrients, and oxygen use to penetrate the soil. We also offer fescue seeding to fill in bare patches and give you a lush, even lawn.
Benefits of our aeration service include:
Looser soil which gives grass roots room to grow deeper and stronger.

Reduced puddling which lowers your risk for lawn diseases.

Thicker grass that's more resistant to weed growth.

An overall healthier lawn that bounces back sooner. 
Lawn Pest Control in Watkinsville
Lawn pests might seem innocent, but they can destroy your turf and even put your family in danger of diseases like Lyme disease and tularemia. For a reliable solution, trust our lawn pest control in Watkinsville. We offer comprehensive protection from a variety of insects, including grub control, which can be very difficult to handle on your own. Our no-contract options let you decide if you want one-time help, regular lawn care, or something in between.
Our lawn pest control uses safe, EPA-approved formulas to eliminate:
Armyworms

Grubs

Fire ants

Fleas

Ticks

And more!