Image

Receive The Best Lawn Care in Athens
Lawn Care in Athens
If you're struggling with insect damage, stubborn weeds, brown patches, or any other yard problems, then Legacy Lawn Care is the solution for you. Our comprehensive lawn care in Athens includes a variety of services, including:
Fertilizer applications to stimulate grass growth and promote color.
Weed control to prevent stubborn grassy and broadleaf weeds from sprouting.
Disease control to stop funguses from taking over your grass.
Core aeration to give your grass room to breathe and grow.
Tree and shrub care to ensure your ornamental plants are also looking their best.
And more!
Image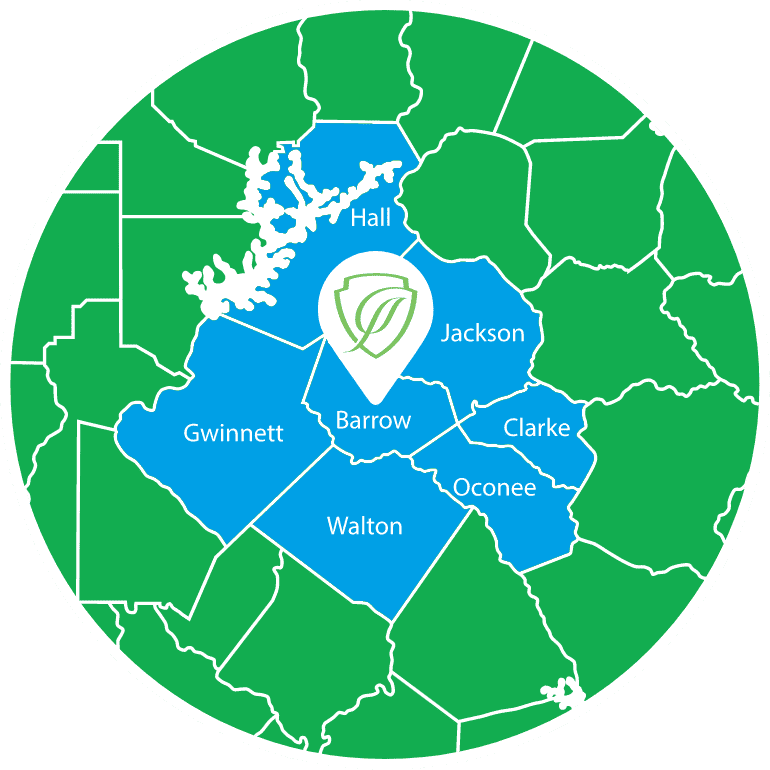 Custom Lawn Treatments for Healthier Grass
No two yards are exactly the same, no matter how similar they may seem; grass type, amount of foot traffic, soil conditions, and countless other factors make your yard unique. Our lawn care services in Athens are tailored to meet those needs, ensuring your grass receives the care it needs to grow strong and healthy.
When you trust our lawn care technicians, we will:
Evaluate your yard to assess its current condition.
Create a custom lawn treatment based on our findings.
Schedule eight lawn care treatments throughout the year.
Service your yard within 48 hours of your call.
Great Service Without a Contract
If you're looking to get the best lawn care in Athens without a contract, you're in the right place! At Legacy, we'll never rope you into an unnecessary contract. Instead, you can choose what option works best for you, whether it's routine visits or occasional help. No matter what you choose, you'll always get top-notch customer service.
Lawn Aeration in Athens
Soil compaction is normal, but that doesn't mean it isn't damaging. Compacted soil and thatch buildup makes it difficult for water and nutrients to reach the grassroots, resulting in visibly unhealthy turf. To rescue your turf, trust our core aeration in Athens. We remove plugs of soil to give your grass room to breathe and encourage stronger, deeper root growth. This lawn treatment will ensure your yard looks its best all season long.
Benefits of core aeration include:
Thicker, fuller grass
Increased disease resistance
Reduced water runoff
Improved soil quality
An easier to maintain lawn
Lawn Pest Control in Athens
When pests take over your landscape, they can damage your grass and make it impossible for you to safely enjoy your time outside. Pests like armyworms, grubs, fire ants, fleas, and ticks are also difficult to treat on your own. Thankfully, it's easy to eliminate them with our lawn pest control in Athens. Our products are tough on pests but safe for your loved ones, so you don't have to worry about harmful chemicals being used on your property.
When you partner with us for lawn pest control in Athens, we will:
Identify what pests are hiding on your property.
Quickly eliminate pests through targeted treatments.
Schedule recurring treatments to ensure you stay pest-free.
Lawn service within 48 hours, so you don't have to stay cooped up inside.