Image

Protect Your Family from Mosquito-Borne Diseases
Mosquito Control in Athens
Experience worry-free outdoor living with our expert mosquito and tick control services in Athens, GA. Our comprehensive program is designed to provide you with exceptional service and protection. Here are the key features of our service:
Free Inspection: Our team will thoroughly inspect your property, identifying potential breeding areas and assessing the level of infestation.
Fogging: We use a targeted fogging technique to apply EPA-approved liquid sprays to areas known to harbor mosquitoes and ticks. This highly effective method ensures maximum coverage and protection.
Larvicides in Targeted Areas: To control mosquito breeding, we strategically place larvicides in areas prone to stagnant water, preventing the development of mosquito larvae.
Mosquito Traps: In addition to our spray treatments, we also offer mosquito traps that attract and capture these pests, further reducing their population.
The climate and geography of Athens, GA create an ideal environment for mosquitoes to thrive, making seasonal mosquito treatment and prevention crucial for outdoor enjoyment.
Don't let mosquitoes spoil your time outdoors. Experience the freedom of a mosquito-free environment with our effective and reliable services. Call now for a free quote and take advantage of our expertise in mosquito control in Athens.
Image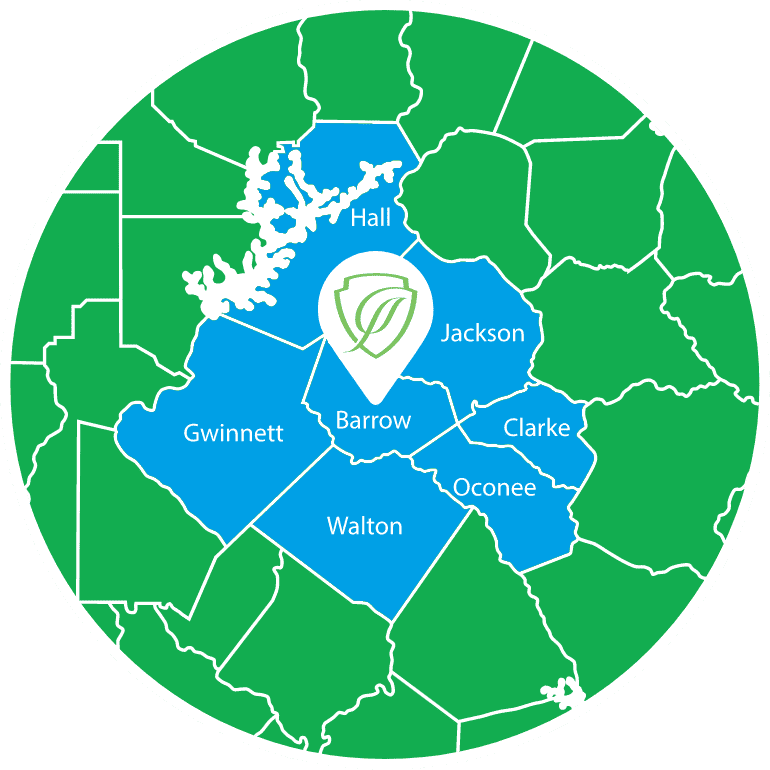 Mosquito-Borne Diseases in Athens, GA
Mosquito-borne diseases are a serious health concern in Athens, GA. Mosquitoes can transmit illnesses such as:
West Nile virus
Zika virus
chikungunya
dengue fever
While most infections are mild or result in no symptoms at all, some can cause more severe symptoms and even death. In addition to the physical toll of these illnesses, there is also a financial burden associated with treatment and prevention.
It's important to take proactive measures to protect yourself from mosquito-borne illnesses in Athens, GA. The best way to do this is to reduce the mosquito population on your property with a comprehensive mosquito control program. This will not only help reduce the risk of infection, but it will also provide you with peace of mind knowing that you are taking precautionary steps to protect yourself and your family.
What Attracts Mosquitoes?
To prevent a mosquito infestation, it is helpful to know what attracts them in the first place. Mosquitoes are attracted to several environmental factors, including standing water, humidity, and carbon dioxide. 
Standing water acts as a breeding ground for mosquitoes, giving them the perfect environment to lay eggs and grow.
Humidity is also attractive to mosquitoes because it allows them to survive in hot climates with high levels of moisture.
Carbon dioxide is an especially powerful attractant that is emitted from humans, animals, and other warm-blooded creatures.