Image

Protect Your Family from Mosquito Born Diseases
Mosquito Control in Winder
When it's warm, it's impossible to step foot outside without being bombarded by mosquitoes. These annoying pests leave behind itchy bites and can transmit dangerous diseases like malaria and West Nile virus. Instead of depending on ineffective store-bought sprays, trust our mosquito control in Winder. We'll keep mosquito populations in check all season long to protect you and your loved ones.
When you trust our mosquito control, we will:
Search your lawn for mosquito breeding areas, like in bird baths or dense vegetation.
Create a treatment plan based on your property and your family's needs.
Eliminate both adult mosquitoes and larvae to stop future infestations.
Maintain open communication, so you always know what's happening.
No Contract Options
For customers who need a one-time treatment or occasional help, we also offer no-contract services. Our no-contract options allow you to purchase mosquito control treatments as needed without being stuck in an annual agreement. Talk to one of our experts today to learn more about the right solution for your family.
Image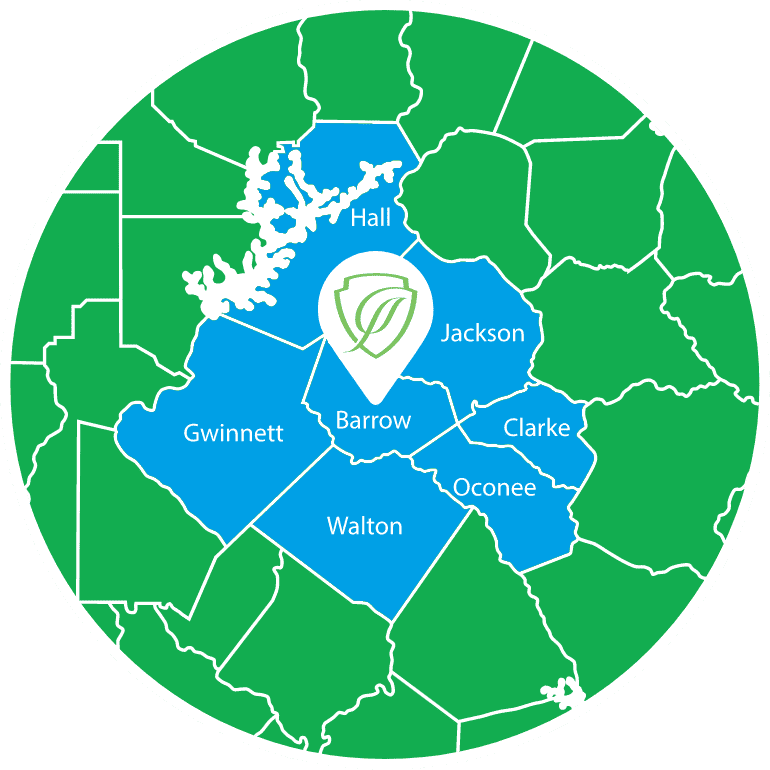 Are Mosquitoes Dangerous?
Mosquitoes can be dangerous to your family, especially if you live in an area with high mosquito populations. Mosquitoes transmit serious diseases like West Nile virus and Zika virus, both of which have been known to cause severe illness or even death. We take a proactive approach to your home's mosquito control needs, so you don't have to worry about the health risks associated with these pests. Other health risks associated with mosquitoes include:
Allergic reactions: Certain mosquito bites can cause severe allergic reactions in some people, resulting in anaphylactic shock.
Heartworm disease: Mosquitoes can also transmit heartworm parasites to pets that can lead to significant health problems if left untreated.
Malaria: Many tropical and subtropical areas are affected by malaria, a serious and sometimes fatal disease caused by mosquito bites.
Effective Mosquito Treatments
At our company, we offer a variety of mosquito treatments to help protect your family from these dangerous pests. We use the latest technologies combined with traditional pest control methods to target adults and larvae in their breeding grounds around your home. Our products are safe for families and pets, so you can rest easy knowing that you're doing what's best for your family's health.
Prevent A Mosquito Infestation In Your Yard
Preventing a mosquito infestation in your yard is the best way to protect yourself and your family from these disease-spreading pests. We recommend removing standing water, regularly mowing the lawn, and trimming foliage around your home's foundation. Installing window screens and door sweeps can also help prevent mosquitoes from entering your home.
In addition to these steps, you should also use our mosquito control products. We offer a mosquito control service that is designed to provide you with lasting protection against mosquitoes. Our experienced technicians will visit your home and inspect the outdoor property for potential breeding grounds. They will then create a customized treatment plan using our professional-grade products and apply them in the areas where mosquitoes are likely to breed or congregate. This will help reduce the mosquito population around your home.
Appointments Available Within 48 Hours
We know that protecting your home from mosquitoes is a priority. That's why we offer appointments within 48 hours of you calling us. Our service technicians are highly trained and experienced, so they can provide the best mosquito control in Winder. They will also provide follow-up visits to ensure that the treatment was successful and to make sure that no new mosquitoes have moved in.