Image

Get Expert Mosquito Control in Loganville
Mosquito Control in Loganville
Mosquito Control in Loganville is the perfect way to enjoy your outdoor space while minimizing the risk of mosquito-borne illnesses. Our expert technicians will use a combination of advanced technology and traditional methods to effectively reduce the number of mosquitoes living in your yard. For mosquito control, our experienced technicians will:
Inspect your yard for potential mosquito-breeding areas such as standing water, dense vegetation, and other hot spots.
Develop a customized treatment plan that suits both your property's needs and your family's lifestyle.
Apply products to eliminate adult mosquitoes and larvae in order to stop future infestations.
Maintain open lines of communication so you are always aware of the progress we are making in mosquito reduction on your property.
Reliable Local Mosquito Control
We understand that finding a reliable and trustworthy provider for your family's mosquito control needs is important, which is why we strive to provide only the best services. Our local technicians will work with you to create a customized plan that will keep your family safe and comfortable. With our mosquito control, you can trust us for reliable and efficient protection from pesky mosquitoes. Get a free quote to get started!
Image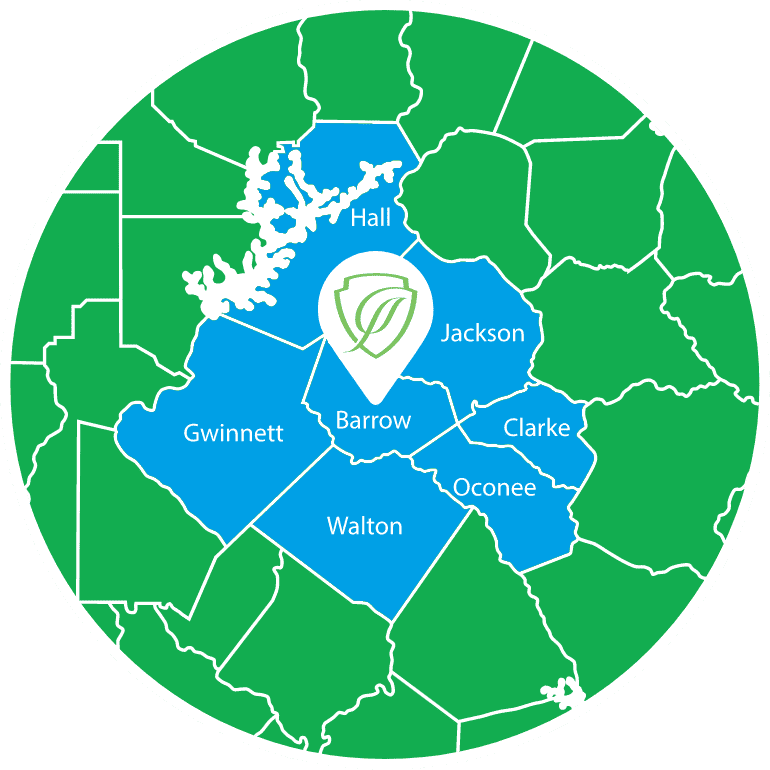 Are Mosquitoes Dangerous?
Mosquitoes are not just annoying, they can also pose a serious health risk to you and your family. Mosquito-borne illnesses such as Zika virus, West Nile virus, and malaria can cause serious illness and even death in extreme cases. Our experienced technicians are trained to identify and eliminate potential mosquito breeding sites, so you can rest assured knowing that your family is being protected.
Don't Wait - Get A Mosquito Treatment In 48 Hours Or Less!
At Legacy Lawn Care, we understand the urgency of having your property treated for mosquitoes. That's why we are proud to offer fast and effective mosquito treatments. Our experienced technicians will arrive at your home or business within 48 hours or less and treat the property with an Integrated Pest Management approach that is tailored specifically to your needs.
What Attracts Mosquitoes?
Mosquitoes are attracted to a variety of different things. This includes:
Standing water, as this is where they lay their eggs.
Open air, as this gives them a place to fly and search for food.
Certain plants and flowers, provide shelter and protection from predators.
Human skin, as it produces carbon dioxide which they can detect from up to 100 feet away.
Light from candles or lamps, which are also attractive to other insects.
No Contract Pest Control
At Legacy Lawn Care, we offer no-contract services that will help protect your property from mosquitoes. We provide a variety of solutions that are tailored specifically to your needs. Our team will come to your property and inspect the area. From there, we can develop a plan of action to reduce the mosquito population on your property.