Image

Bring Your Lawn To The Next Level With Core Aeration
Lawn Aeration in Dacula
Your grass doesn't live forever. As it dies, it creates a layer of thatch that can suffocate your lawn. Soil compaction can damage your grass, creating yellow patches and bald spots. Luckily, it's easy to reverse that damage with our core aeration in Dacula. We use specialized machines to pull up small soil plugs, creating channels for water and nutrients to easily reach grass roots. With overseeding services and treatment within 48 hours, you'll see results in no time!
Benefits of our lawn aeration services include:
Thicker grass: Overseeding fills in bare spots and promotes thick, even grass growth.
Reduced water runoff: Breaking up soil and thatch make it easier for soil to absorb water.
Better resistance: Healthier grass is more resistant to pests, drought, and disease.
Stronger roots: Looser soil makes it easier for roots to grow deeper and stronger.
Image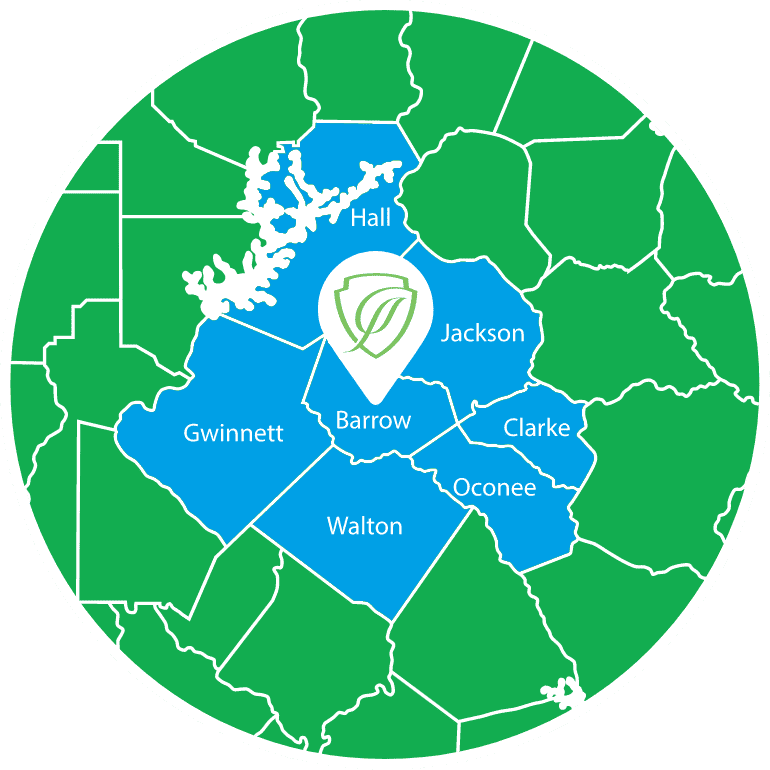 Core Aeration Process
Our lawn aeration treatment begins with a complete evaluation of your lawn. We'll assess the type and density of grass, soil composition and texture, thatch level, and any special needs such as weed control or fertilization that may be required to get the best result from our aeration process.
Once we have identified the issues, we will begin with a professional grade core aeration service. We use state-of-the-art equipment to penetrate the soil and create small holes that allow oxygen, water, and nutrients to reach the roots of the grass. This helps promote deeper root growth for healthier grass, better drainage and adds organic matter to help improve fertility.
Quality Lawn Care In As Little As 48 Hours
We understand that you don't want your lawn to suffer from prolonged periods of stress. That's why we provide a fast, efficient service with turnaround times as little as 48 hours. We use only the best products available and can guarantee that your lawn will be looking great in no time. Our professional team is experienced in all aspects of lawn care. This ensures that your lawn gets the best possible treatment and will stay looking lush for years to come.
Core vs Liquid Aeration
Core aeration is the most effective method for addressing compaction. This process removes small plugs of soil from the lawn to reduce soil compaction and create more space for air and water movement. Liquid aeration, on the other hand, uses a solution of fertilizer and additives that are injected into the soil to loosen it. While liquid aeration can provide short-term relief, it does not have the same long-term benefits as core aeration and is not as effective at reducing compaction.
When Should You Aerate Your Lawn?
Knowing when to aerate a lawn is important for keeping it healthy and vigorous. Generally, you should aerate your lawn once a year if it receives moderate to heavy foot traffic. You should also aerate when you see signs of soil compaction or thatch buildup such as yellow grass or difficulty growing plants. Aerating at the right time can help keep your lawn healthy and vibrant for many years.
No Contract Lawn Care Options
If you don't want to commit to regularly scheduled lawn care and aeration, you can still keep your lawn looking great. Legacy Lawn Care offers lawn aeration services with no long-term commitment. We will come to your home and aerate your lawn using our professional equipment, allowing the soil to breathe and bring nutrients into the root system of your grass.